INDUSTRY SOLUTIONS IN USE
MAXIMUM EFFICIENCY COMBINED WITH MAXIMUM POWER
Our offer is designed for equipment suppliers and manufacturers of electrical installations in various industries. We complement electrical energy supply systems with high-performance battery storage systems in order to cover high energy demands at short notice.
In this way, we reduce the required grid connection power or the volume/weight requirement of capacity-oriented battery storage systems.
Construction Sites & Mining
Mobile power supply in case of missing grid connection

Replacement or hybridization of diesel generators and thus reduction of noise and CO2 emissions

Reliable power supply under harsh environmental conditions

High level of intrinsic safety of the battery system due to inherent safety features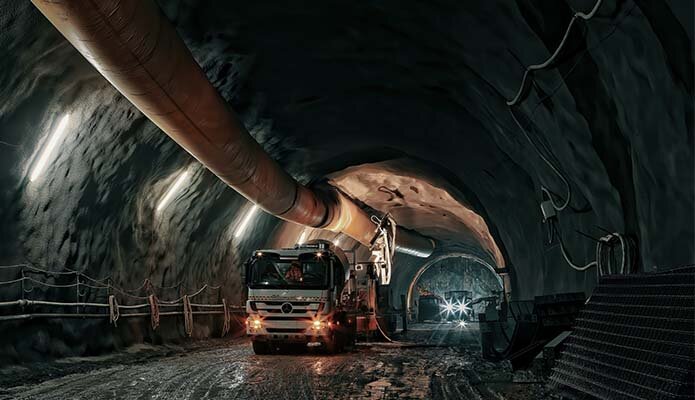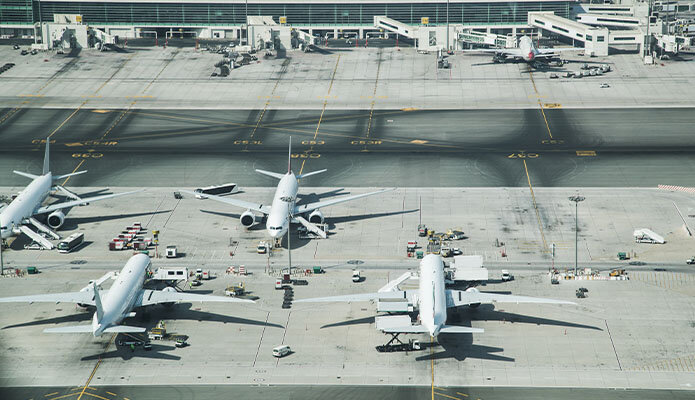 Commercial and special vehicle engineering
Mobile power supply for auxiliary units and external power consumers

Location-independent and immediate availability of high electrical power

Adaptable system with regard to the available installation space due to the modular battery concept

Provision of high electrical power in a short time
Manufacturer of electrical equipment for emergency power supply
Battery storage for uninterruptible power supply (UPS), also with additional functions such as grid services

Battery storage for emergency power systems (NEA), especially for critical infrastructure in combination with fuel cell technology

High intrinsic safety of the battery system due to intrinsic safety features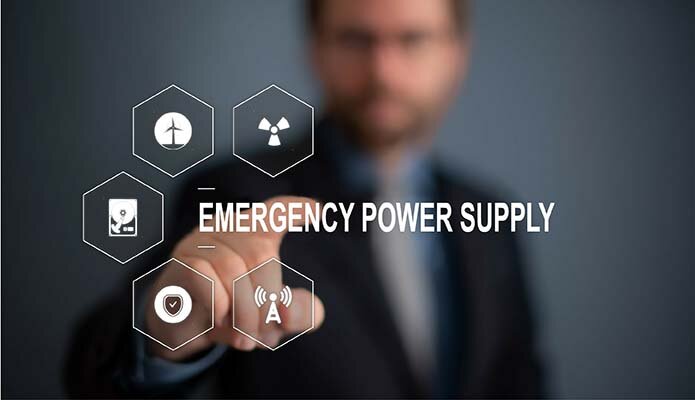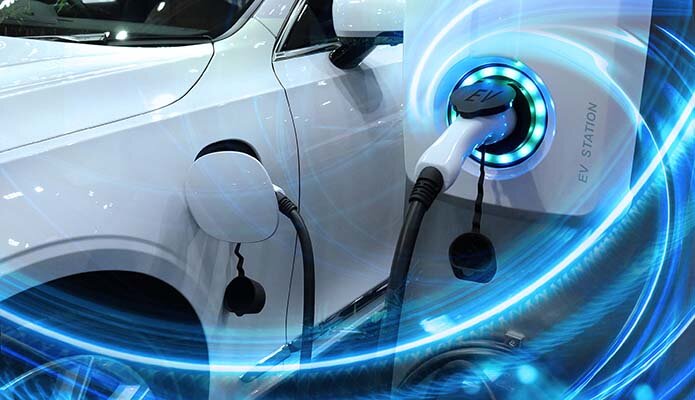 E-mobility
High-performance battery storage to compensate peak loads during fast charging of vehicles

Extension of charging infrastructure manufacturers' technology for energy storage or intermediate storage

On-grid and off-grid applications e.g. in combination with fuel cell technology
Commercial & Industrial
Battery storage for peak load capping

Integrated thermal management extends battery system lifetime

Additional functions such as grid stabilization or grid services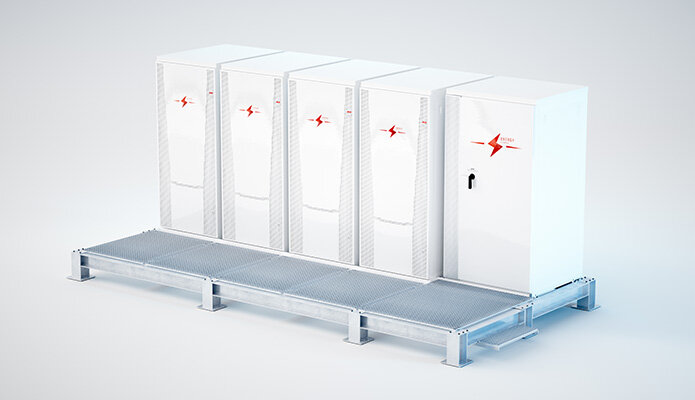 WOULD YOU LIKE TO KNOW MORE?
Contact Form
Mandatory fields are marked.
Please provide your email address or phone number for more information.
Please notice our privacy policy!